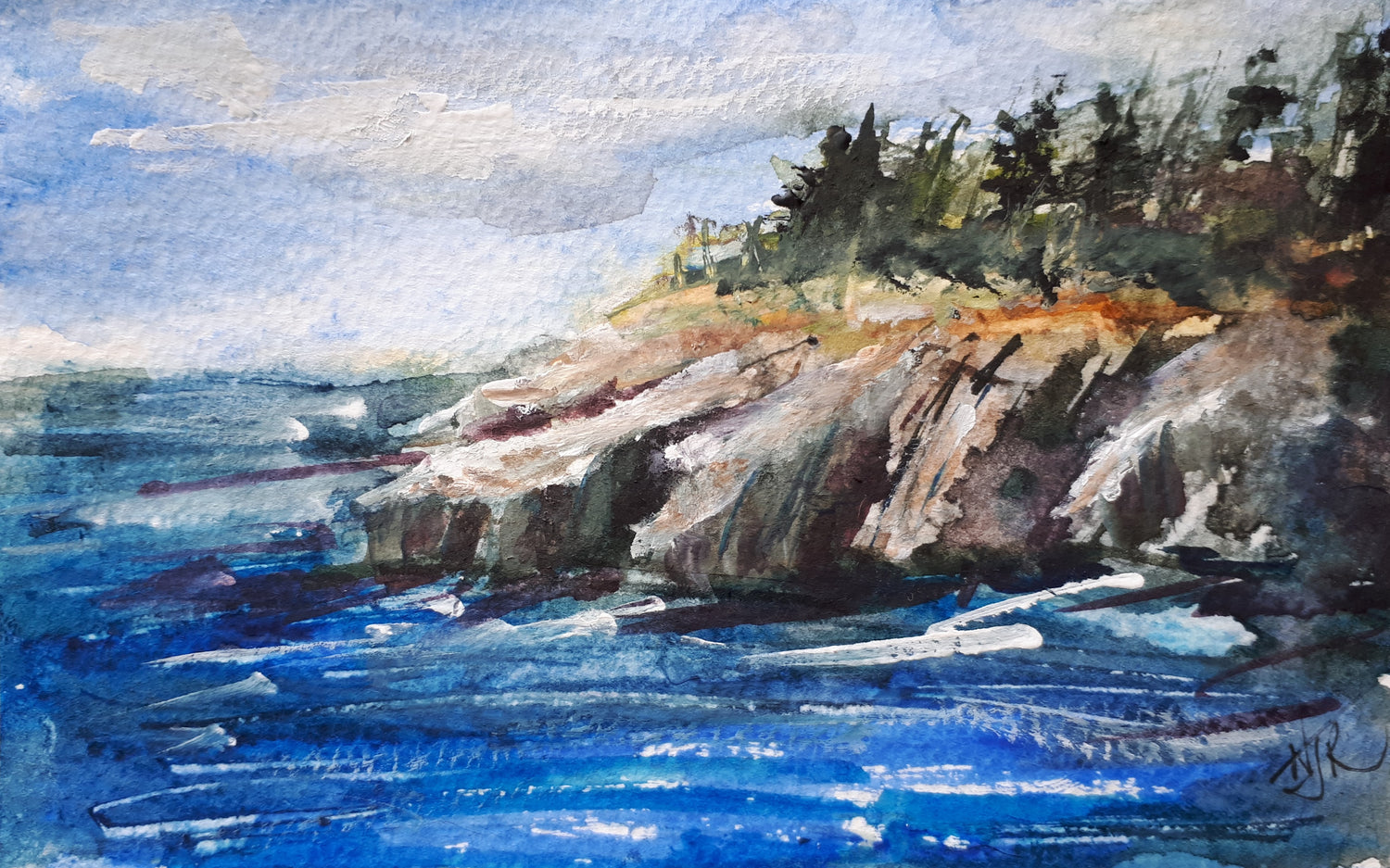 Fiction. Comedy. Romance. History.
Set amidst the rugged cliffs and wind-swept barrens on the Island of Newfoundland, The Cindy's Cove Series is a bunch of yarns about a once-isolated community on the coast. An outport.
The stories follow the remaining locals as they struggle to preserve the best of the past yet try to keep up with the rest of the world. Except listen: a few of those clowns can't win for losing. No sooner do they get things right, well, what do they do, but they go and get themselves right twisted up again. Jeepers. Sure, it all makes for a right kettle of fish.
For all the ups and downs, though, the crew from the Cove stick together. Maybe at the end of the journey, that's all life should be about: reaching out for one another and lending a hand, despite the cost to gain or of a life lived elsewhere.
Collapsible content
Click this wee eye on the left to read more about "The Cindy's Cove Series"

"The Cindy's Cove Series" is deliberately light and happy-go-lucky.

I wrote the stories first for my mother, then nearing her eighties, who needed a little cheering up and some reminders of the past. She was having trouble reading the longer family sagas that had appealed to her; she yearned for short, usually amusing, stories that might have a few tears or crises, but always wrapped up with a happy ending. Short tales she could read before going to bed or while waiting in a doctor's office. So I wove together tidbits of family lore and local history for her, dreamed up a setting that fictionalized the whole works, and heaved in a few odd characters. Emphasis on odd.

On a lark, I submitted a "Cindy's Cove" story to an editor. Bless his rotten socks, because lo and behold, years of stories followed, with feedback from men and women of many ages. Who knew so many of us craved a bit of fun!

The original stories were first printed in publications across Canada and in the northeastern United States.

Assorted single, and expanded, e-stories from the series are now available on Amazon.

So to the readers and editors who kindly requested more: here they be, b'y! 'Ave at it.

Additional stories and compilations are in the works. Stay tuned for more from "Cindy's Cove" and from my other series.